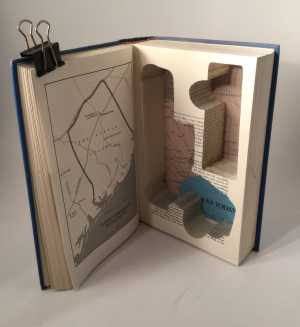 TEXAS Glock Compact xtra Magazine
Texans are our best customers by far. This book even looks like Jerry Jones commissioned it. Holds any Compact or SubCompact Glock plus a factory magazine. CLICK HERE to buy it. Our all new design includes an extra magazine slot. Find this one and many more in the Gun Books section. Click on BOOKS up there on the right.
Feel free to email us with any questions or custom book ideas or visit our sister site at HollowBooks.comWe can work with you to make your idea become reality. FreeHollowBooks@gmail.com or use the "contact us" link above. -Jimmy

PS: Check out the FHB Blog
For the latest Free Hollow Book news check out our mini blog on the books page. We'll tell you all about the newest books and other upcoming goodies!